Right of withdrawal
A consumer is any natural person who concludes a legal transaction for purposes that cannot primarily be attributed to their commercial or independent professional activity.

Right of withdrawal
You have the right to cancel this contract within fourteen days without giving any reasons. The cancellation period is fourteen days from the day the contract is concluded. In order to exercise your right of withdrawal, you must contact us (Mrs. SANRISE069 GmbH, Warndstr.2-4, 66127 Saarbrücken, telephone number: 01602270545, email address: info@sanrise069.de) by means of a clear statement (e.g. a letter sent by post , fax or email) about your decision to revoke this contract. You can use the attached sample cancellation form, although this is not mandatory. In order to meet the cancellation period, it is sufficient that you send the notification of your exercise of the right of cancellation before the cancellation period expires.

Consequences of revocation
If you cancel this contract, we will refund to you all payments received from you, including delivery costs (except for additional costs resulting from you choosing a method of delivery other than the cheapest standard delivery offered by us have) to be repaid immediately and at the latest within fourteen days from the day on which we received notification of your cancellation of this contract. For this repayment we use the same payment method that you used for the original transaction, unless something different was expressly agreed with you; under no circumstances will you be charged any fees as a result of this repayment. If you have requested that the services begin during the cancellation period, you must pay us an appropriate amount corresponding to the proportion of the services already provided up to the point at which you inform us of your exercise of the right of cancellation with regard to this contract Comparison with the overall scope of services provided for in the contract.
Sample cancellation form

(If you want to cancel the contract, please fill out this form and send it back.)
At:
SANRISE069 GmbH
Warndstr.2-4
66127 Saarbrücken

E-mail address:
info@sanrise069.de

– I/we (*) hereby revoke the contract concluded by me/us (*) for the provision of the following services
_________________________________
Ordered on (*)/received on (*)

________________________________
Name of the consumer(s)

__________________________________
Address of the consumer(s)

_____________________________________________________________________
Signature of the consumer(s) (only for paper notification)

___________________
Date
—————————————
(*) Delete what is not applicable.
Quelle: KanzleiPlutte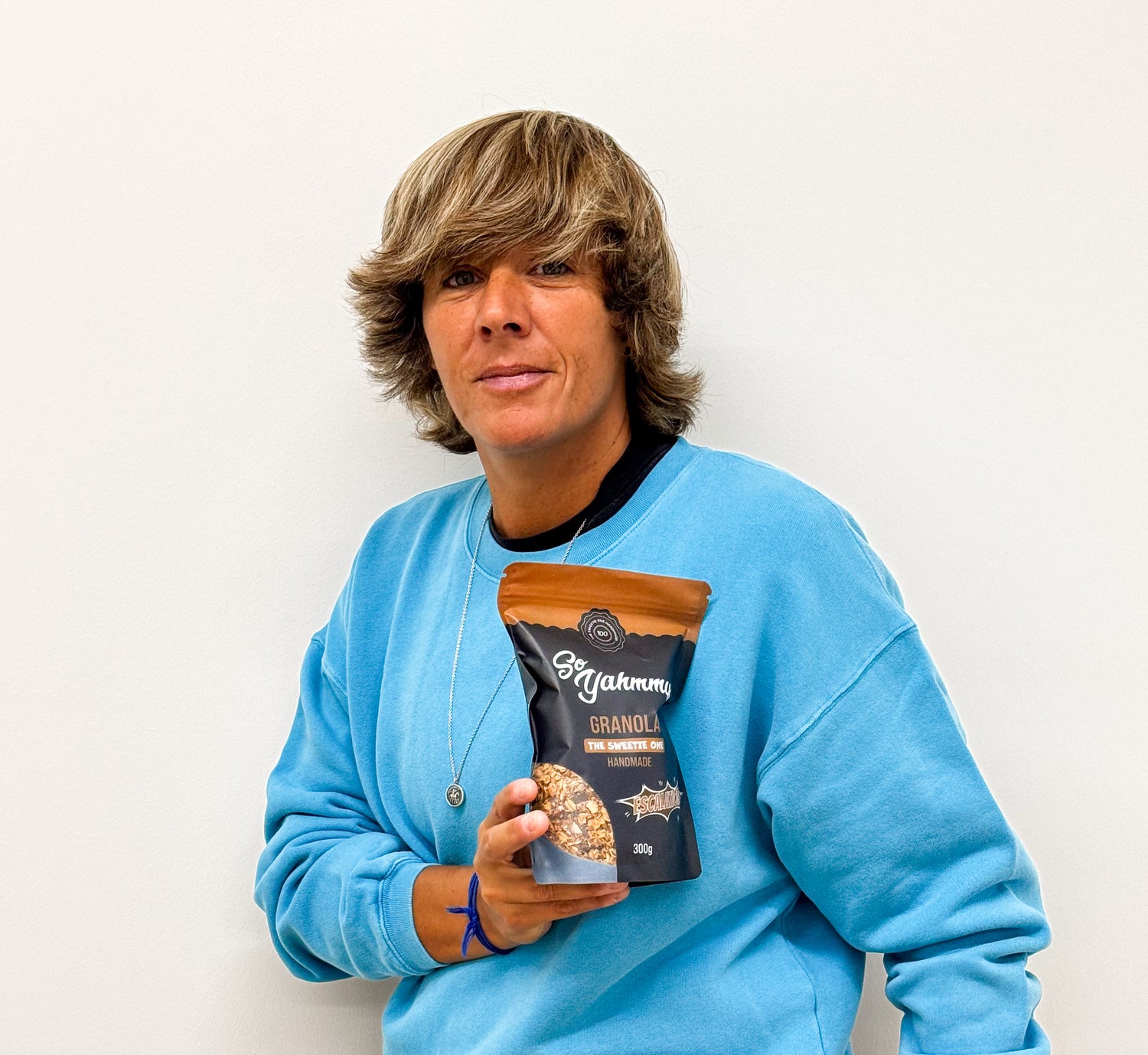 Melanie Soyah
Inventor and founder. My aim has always been to be "outstanding". Here we are. Enjoy!
Write to me!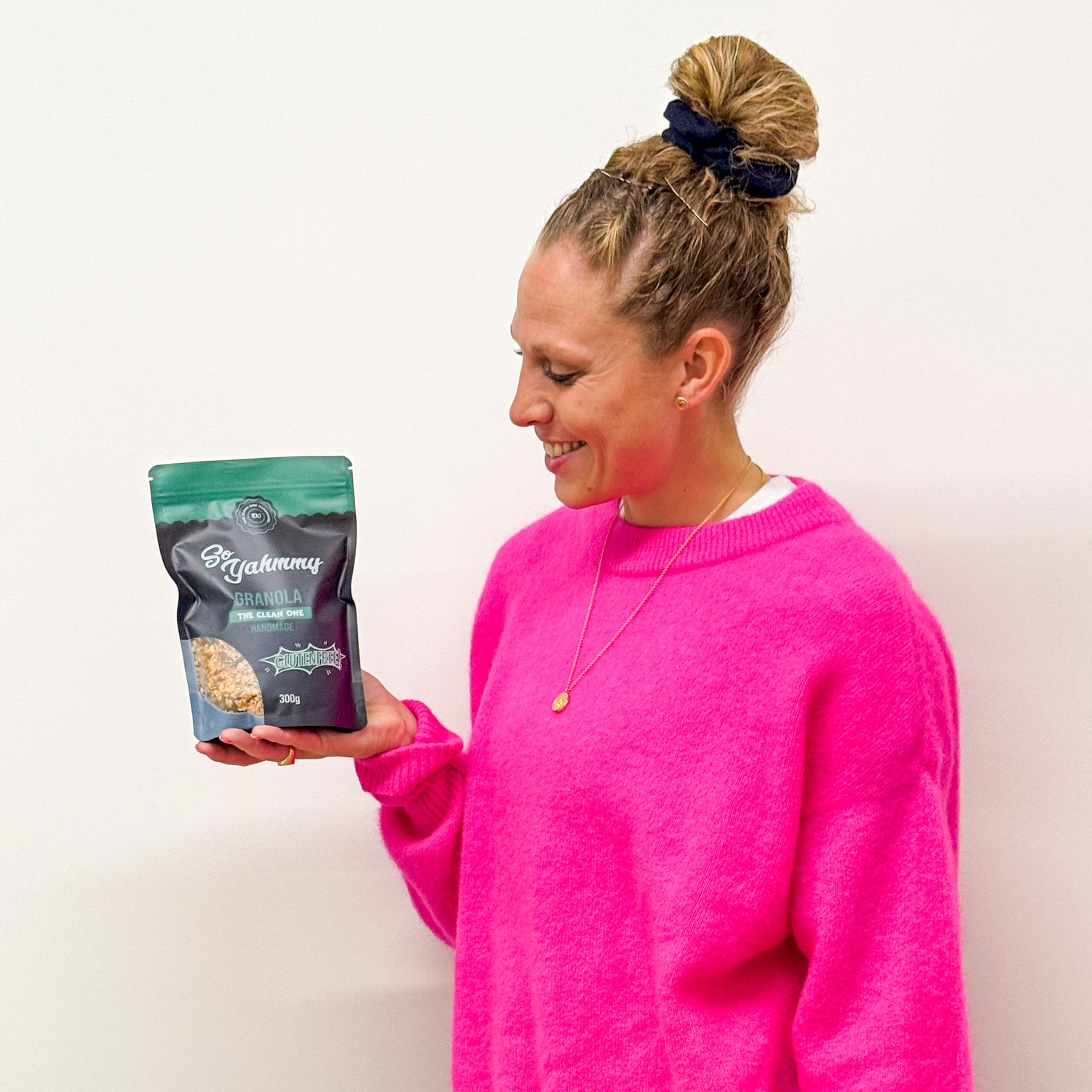 Kim Kulig-Soyah
Coach of the FC Basel women's team. In my free time I sometimes bake "So Yahmmy" myself. For me it is an exciting change from everyday football life. I find it special to be part of this project.
These are our products!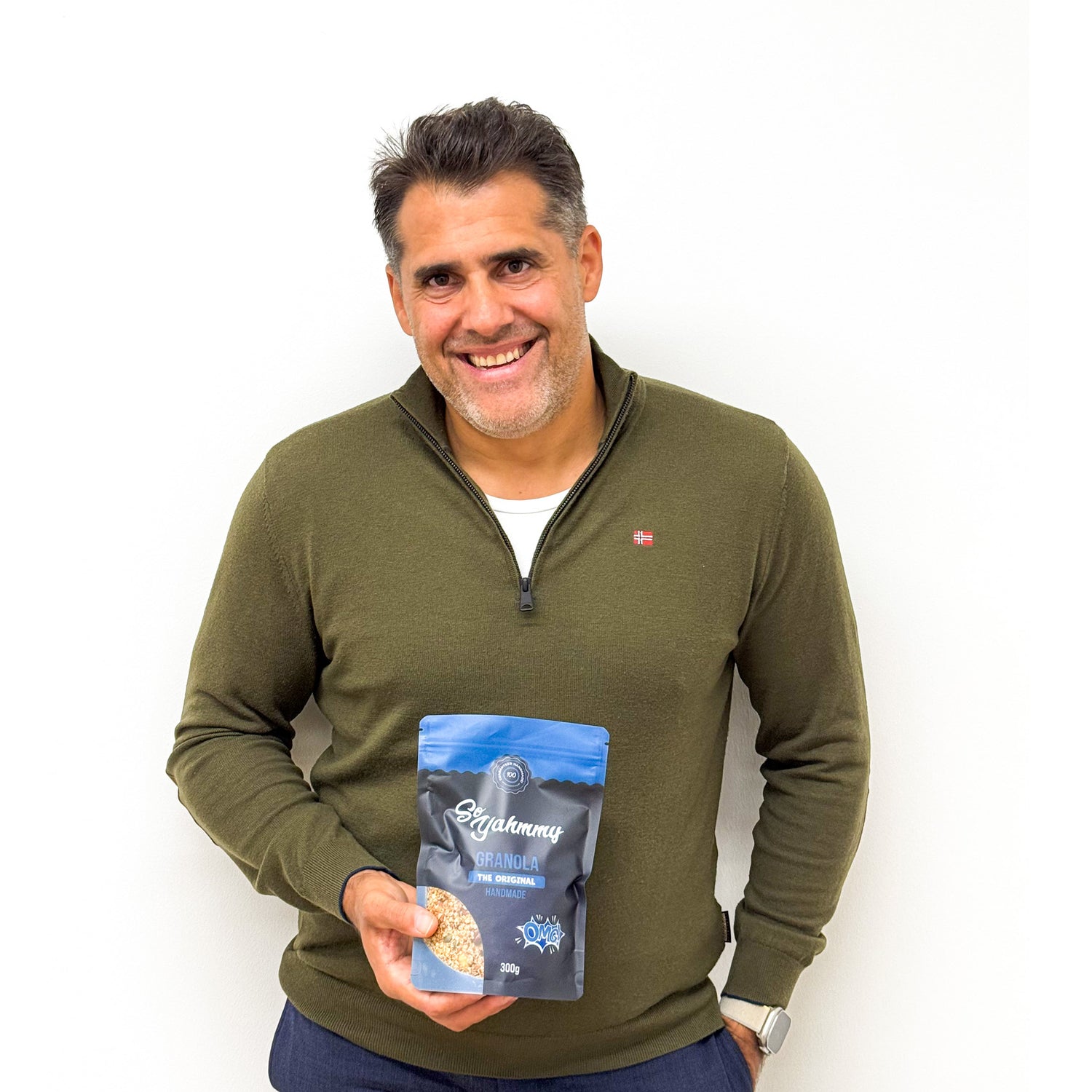 Samy Soyah
Inventor and idea generator. With my sister's ambition we were able to make our dream come true. It was she who inspired me to develop our own granola. I love it!
Try the original now!